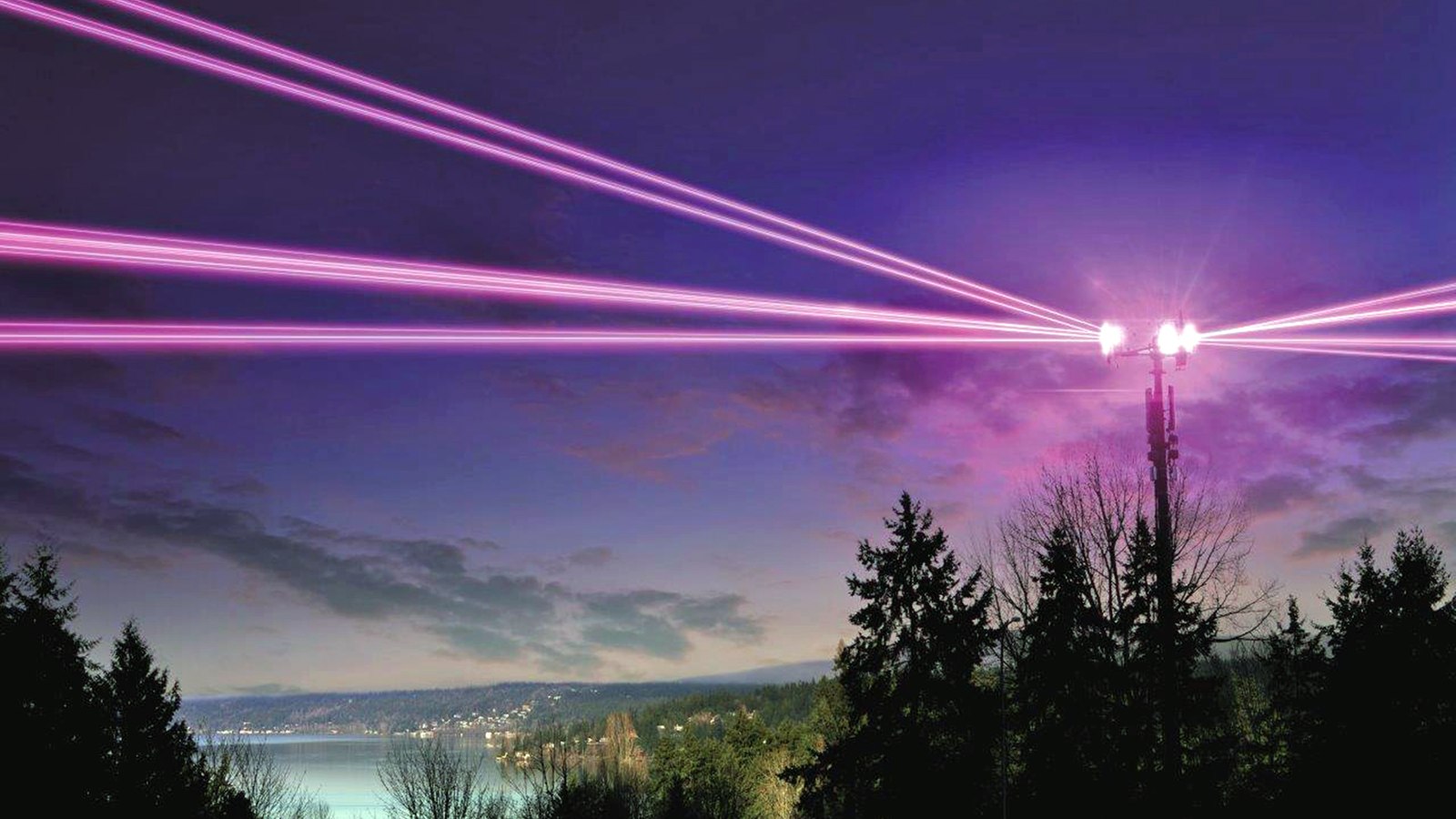 What 5G means for public safety and what you need to know
Content provided by T-Mobile
By Dale Stockton
Wireless connectivity facilitates fast and efficient communication, and public safety agencies across the country are increasingly adopting mobile technology to support a variety of critical and mission-critical operations. Until recently, these operations relied on 4G, which was first introduced in the United States more than a decade ago. Now, however, 5G is widely available and offers significant improvements over the previous generation of wireless. Few technologies have received as much attention as 5G, but the benefits of the technology are still materializing as agencies migrate to 5G-enabled devices. First responder safety depends on fast, uninterrupted access to critical applications and data, regardless of the mission, be it a rapidly changing tactical situation, a fast-moving wildfire or of a search and rescue operation during a natural disaster. With 5G, data transfer rates improve dramatically and latency is significantly reduced. This means that large volumes of data can be delivered in near real time and overall situational awareness will be significantly expanded and improved.
Examples of emerging areas that use 5G include real-time video feeds for critical incident developments, facilitated emergency response based on timely assessment of the location and route of the vehicle (green wave) and live, on-demand and body-worn camera feeds. during an emergency. It is likely that the use of body-worn cameras will expand beyond law enforcement to fire and EMS operations, allowing scene commanders to better assess rapidly changing fire environments. and emergency rooms to see the real condition of a patient in the field. Large, single-screen command centers will be able to display levels and quality of information that dramatically improve decision-making.
Differentiate with sensors
Another area where 5G has great potential is in the use of sensors, and there is a unique aspect worth considering by public safety technology planners, especially in the context of smart cities. . Orthogonal sensor cueing refers to a situation where one sensor instructs a second sensor to perform an action or initiate a process. Conventional 4G transmissions can introduce some latency during which a situation can change and render the action of the second sensor inconsequential. Imagine a ground sensor that detects vibrations and instructs a pan/tilt/zoom camera to move to the affected area. With low latency 5G, the subject is captured on near real-time video and the image can be immediately reviewed (by human or AI-assisted video analysis) for criteria such as carrying an object or being armed with a weapon. 'a weapon. In this example, any significant amount of latency could result in the loss of potentially critical information. Suffice it to say, 5G supports a much wider deployment of integrated, intelligent sensor networks that will help public safety professionals act proactively and mitigate risk.
Important Considerations for 5G
As public safety agencies examine the wide range of potential use cases, it is instructive to understand the different frequency bands that make up 5G. There are three general 5G frequency bands – low, mid, and high. Unless you're a communications engineer, this is a potentially confusing area and it's important not to focus solely on the incredible data transfer rates made possible by high-bandwidth frequencies. millimeter wave (mmWave) transmissions. Although mmWave can deliver remarkable speeds, it has limitations. It does not effectively penetrate structures or other physical objects such as glass or even trees, and its range is very limited. This means that using mmWave technology is most appropriate for situations like a large stadium where the density of mobile devices is extremely high or on an open street corner with very heavy foot traffic.
At the other end of the 5G spectrum is the low band, also known as the "coverage layer", as it is used to efficiently roll out substantial 5G coverage over large areas. This is the approach used by T-Mobile to operate 600 MHz spectrum nationwide and resulted in the largest 5G network in the country. A low-band cell site can cover very large areas and is very efficient at traversing buildings. This makes it a convenient and efficient way to provide strong coverage to rural areas that previously lacked effective broadband coverage. Critical incidents can happen anywhere, including small rural communities. The deployment of the T-Mobile 5G network in these underserved areas is remarkable and will allow many agencies to effectively leverage cellular technology to improve their operational capabilities.
Between the high and low band layers is, unsurprisingly, the mid band spectrum and it offers long range for wide coverage. The mid-range offers a balance of speed, capacity, coverage and penetration particularly suitable for densely populated urban areas where the demand for connectivity is high. This is why the midband has often been referred to as the "sweet spot" spectrum and is particularly well suited to many public safety operations.
T-Mobile's high-capacity wireless network makes extensive use of frequencies in the 2.5 GHz midband and 600 MHz low band to deliver wide range with signals that can penetrate structures and deliver transfer rates significantly faster data than 4G networks. The wide range of spectrum bands available to be stacked is unique to 5G, enabling network flexibility and efficient functionality in a variety of operational environments.
The biggest advantage of the 5G network
After the recent merger with Sprint, T-Mobile rolled out a wide variety of frequencies to create America's largest 5G network. This 5G capability will increasingly benefit public safety. The potential is clear: first aid agencies can expand their operational capabilities and improve access and exchange of information in general. Thanks to 5G, many agencies are already seeing significant opportunities and realizing operational benefits in ways that would have been hard to imagine just a few years ago. The widespread adoption of 5G by public safety will be both transformational and revolutionary, with new capabilities that will continue to evolve as agencies communicate their operational requirements to public safety technology vendors.
You can learn more about how public safety agencies improve operational efficiency and the T-Mobile Connecting Heroes program designed just for first responders by visiting T-Mobile.com/PublicSafety.
About the Author:
Dale Stockton is a 32-year law enforcement veteran and has frequently helped agencies and contractors effectively leverage technology for public safety.
Compatible device required for 5G; coverage not available in some areas. Some uses may require a specific plan or feature; see T-Mobile.com.