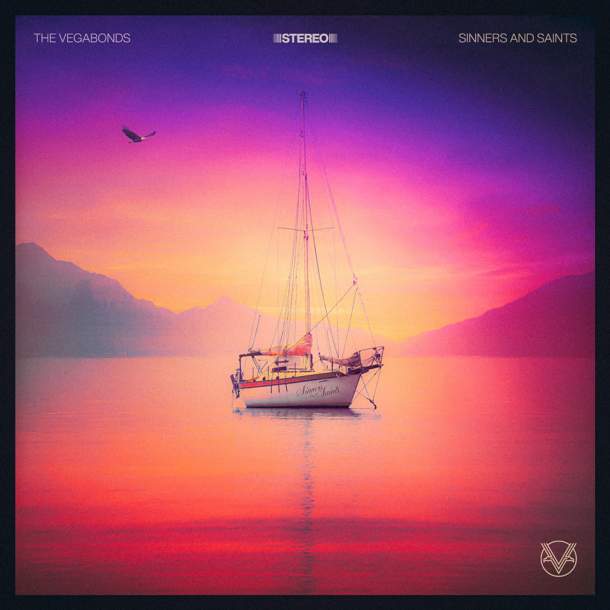 THE VEGABONDS Premiere "Heartache and a Memory"
[ad_1]
Produced by Grammy nominated Tom Tapley [Mastodon, Blackberry Smoke] – who did the honors on Vegabonds' last two releases – the decidedly upbeat Sinners and Saints broaden the band's southern rock palette and the band's jam-packed pedigree to explore funky and keyboard blues-pop in the first single, "Can't Deal" before reaching new limits with the intersection of country, soul and rock in "Heartache and a Memory", and even some Fleetwood Mac style grooves in "Feels Right" – the latter co-wrote with their close friend and songwriter and jack-of-Ross "Brother" Beasley, all-trades.
It was in May of last year that the Vegabonds recorded their latest new music, a live EP, recorded during the full group's first live broadcast to take place during the lockdown. After 40 or so two months, this was the first time the quintet could perform together, making it the longest amount of time the group has spent in a decade, without playing a show or even being in the same room. together. The result, The Vegabonds Live by West End Sound, was released last March. Their latest studio album, V, was released in early 2019 and was to critical acclaim with Popmatters stating, "… will help ease the pain. While The Deli Nashville said of the new music, "… fans of Tom Petty & The Heartbreakers, the Allman Brothers or Springsteen will be raving about V …"
Alabama-born, Tennessee-born southern rock band The Vegabonds made their Alabama debut, having met while attending Auburn University in 2009 and playing on the circuit. University of the Southeastern United States. Their popularity quickly exploded to the point where they found their fans singing verbatim their first hits like "Georgia Fire" and "Shaky Hands". From Ole Miss to South Carolina, the students talked about the authentic sound of the Vegabonds and their seemingly effortless ability to bring down the house. Through word of mouth, the band's fan base quickly grew and the guys learned that they had something distinctive about their eclectic mix of southern rock, country, and serious songwriting. Their DIY efforts delivered three full albums and an EP before teaming up with Blue Élan Records.
THE VEGABONDS are Daniel Allen (vocals / songwriter), Richard Forehand (guitars / vocals), Paul Bruen (bass), Beau Cooper (keyboards / vocals / songwriter) and Bryan Harris (drums)
Les Vegabonds on tour:
09/24/21 – Nashville, TN – High Watt – AmericanaFest Showcase
10/21 – San Diego, CA – Petco Park (Unused Beer Festival)
10/9/21 – Concord, North Carolina – GreenLife Family Farms (Shakedown Festival)
10/20/21 – Farmville, Virginia – North Street Press Club
10/21/21 – Blacksburg, VA – Bull & Bones Rocktober Fest (with Jared Stout and the Jowlers)
10/29/21 – Nashville, TN – Brooklyn Bowl Nashville (with the Dirty Guv'nahs)
11/4/21 – Seabrook, TX – Barge 295 (with Grady Spencer & The Works)
5/11/21 – Austin, TX – The Far Out Lounge & Stage
11/6/21 – Dallas, Texas – Granada Theater
11/12/21 – Columbia, TN – La Mulehouse
12/16/21 – Raleigh, North Carolina – Lincoln Theater
12/17/21 – Richmond, Virginia – The Broadberry
12/19/21 – Birmingham, Alabama – Iron City
More dates to be determined
[ad_2]