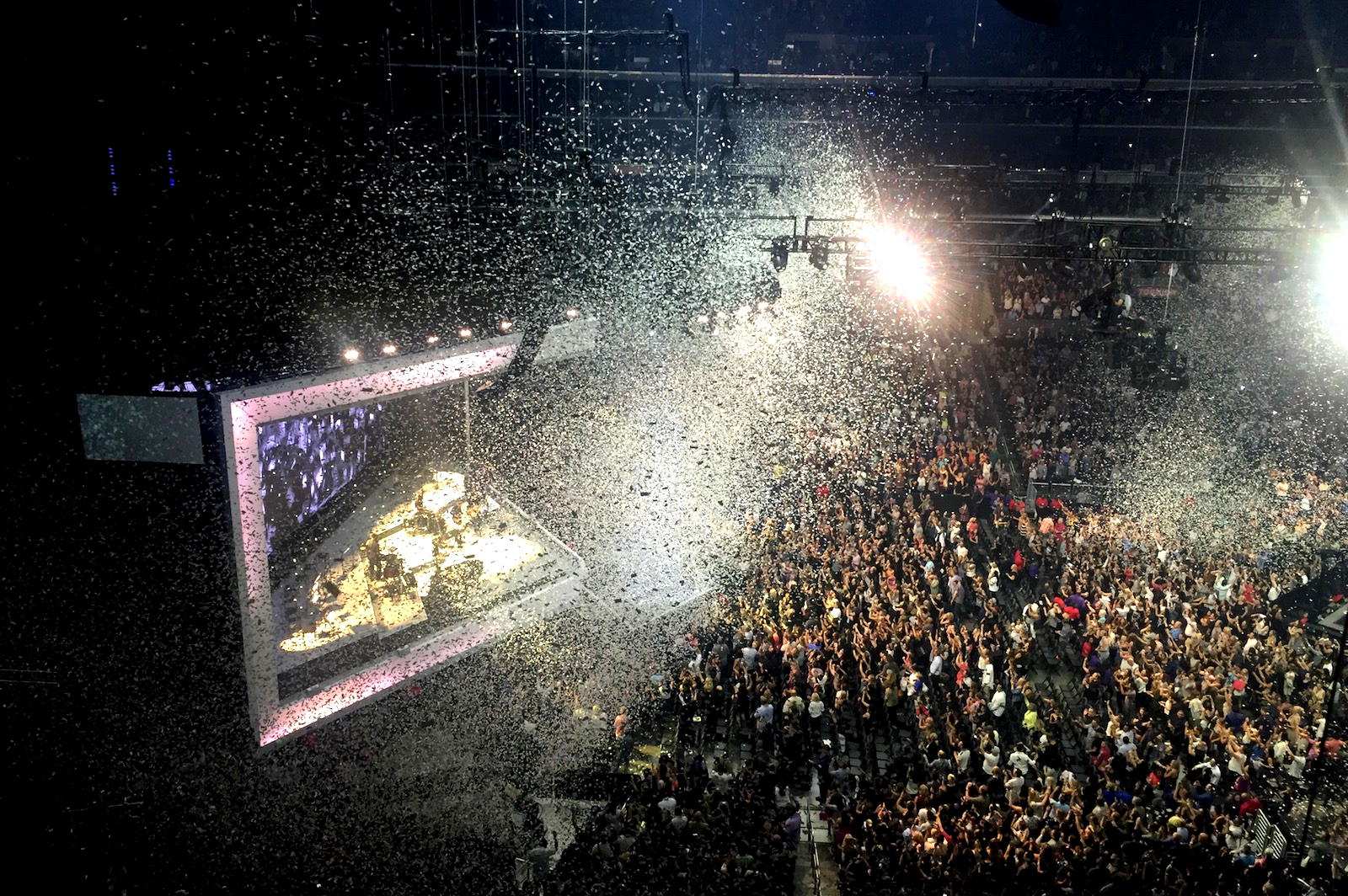 The cardless credit card revolution
This article is brought to you by Cardless, but the opinions expressed here are solely those of the author, and not those of the bank, credit card issuer, airline, hotel chain or manufacturer of products / service provider.
Cardless could revolutionize the credit card industry, making co-branded credit cards accessible to more businesses and consumers alike.
For those who love credit card rewards, there is an exciting new issuer to watch out for that has the potential to disrupt the space. In this article, I wanted to talk about how Cardless could revolutionize the credit card industry and help all kinds of small brands launch co-branded credit cards.
The credit card industry hasn't seen much innovation
The credit card industry has basically not seen much innovation over the past two decades. At first glance, this may seem counterintuitive, as at least cash back and travel rewards credit cards have become much more rewarding over the past decade. Sign-up bonuses, bonus categories for spending and perks are all significantly improved. However, the same is not true of co-branded cards in most other industries, like department store cards, gas station cards, etc.
Although the credit card industry is extremely competitive, what has not fundamentally changed is the way card issuers operate. Just to give a few examples of areas where we haven't seen much change:
Although new card products have been introduced, we haven't seen a major new credit card issuer in the United States for over 25 years (Capital One was the last in 1994)
The credit card issuers that exist all have high costs and are not exactly lean transactions
For consumers, the requirements for obtaining credit card approval haven't changed much; if your credit rating is not very good to excellent, you will probably have a hard time getting credit card approval from major issuers
For companies looking to partner with an issuer to create a co-branded card, this has mostly been limited to deals that would generate billions of dollars in annual spend; in other words, small businesses have not been able to partner with a card issuer to develop a co-branded credit card
The reasons for all of these things are pretty straightforward – there hasn't been much incentive to innovate in these areas, as the major card issuers all have similar policies. Just as the big airlines don't want to rock the boat, so are the major credit card issuers.
Why Cardless is unlike anything we've seen before
Cardless is a new credit card issuer that takes a different approach to credit card issuance than we've seen before. Cardless is basically trying to help more brands launch credit cards for their most important customers, and they're doing it by reimagining how the whole process works.
It's a win-win solution for both small brands and consumers alike, and it's something to celebrate.
I recently had the chance to speak with Michael Spelfogel, who is the co-founder of Cardless. He's a big connoisseur of miles and points, he applied for his first credit card at the age of 18 and has applied for well over 100 credit cards himself. It's pretty impressive to see someone with that kind of experience and passion apply what they've learned to develop new concepts.
I wanted to share some of the things I learned about Cardless from Michael, and why there is reason to be excited.
Cardless takes a different approach to financing
Cardless takes a different approach to financing transactions. The major credit card issuers in the United States primarily fund their own transactions, and they've always been very cautious about this. In large part, this means that only those with an ideal credit profile have access to credit cards, thus locking out a large portion of the population.
Of course, at OMAAT we talk about all the ways to maintain a great credit rating while taking advantage of great credit card offers, although that is not necessarily knowledge of the average consumer.
Cardless takes a different approach from others – the company plans to bring together a consortium of lenders willing to fund different segments of the market. Cardless, working with a bank issuer, wants to facilitate its programs with the highest percentage of card approvals, and ideally wants to make credit card approval easier for more people, even those who don't have perfect credit. .
Opening up reward credit cards to a wider consumer base is awesome – not only does it allow more people to accumulate their credit, but it also allows them to be rewarded in ways that wouldn't be possible if you paid for purchases with debit cards or cash.
Cardless can create endless co-branded cards
While the major card issuers have co-branded credit card agreements (e.g. Amex works with Delta, Chase works with United, Citi works with American, etc.):
As a rule, they have only been established if there is a potential for the portfolio to represent 10 digits in annual expenditure.
In fact, creating a new card product is a very time consuming process, usually over a year; Sometimes brands spend years devising a co-branded credit card concept, so it never really gets launched.
This is another area where Cardless takes a very different approach.
Cardless can launch credit cards in about a month, and the economy works for Cardless to launch co-brand deals for much smaller brands, which creates endless opportunities. Cardless could work with everything from local restaurant groups and entertainment venues to nonprofits to create co-branded credit cards.
We've never really seen the concept of launching a credit card be so accessible and easy as it is with Cardless, so it's pretty exciting.
For what it's worth, so far Cardless has launched cards into the professional sports team space – in particular, Cardless has cards for the The Cleveland Cavaliers and Manchester United. This makes perfect sense, as these teams have loyal followers, although historically they probably haven't had a large enough fan base for a co-brand deal to be valid for any of the other major transmitters. .
Cardless plans to expand its portfolio to all kinds of other industries, including the travel space (which is probably what the OMAAT community is most interested in).
Cardless can offer unique and valuable rewards
Ultimately, there are limits to the reward of credit cards in terms of rewards for spending, and in many ways, this is an area where existing card issuers are already doing a good job. However, this is also an area where Cardless has a lot of potential:
Cardless is expected to have a lower cost structure than most traditional issuers and therefore can invest more in rewards
Today's credit card value propositions go far beyond return on expenses and include perks such as cardholder benefits and other unique experiences; by potentially having all kinds of partnerships, the possibilities here are endless
Later, Cardless even hopes to make it so that once you're approved for a Cardless product, you can trade it in for virtually any other Cardless card, and maybe even do it multiple times (that would be a lot). more generous than the current product change policies that we see with other issuers)
Just to give another example, I'm sure I'm not the only one who has multiple cards with Global Entry or TSA Pre-Check fee credit, and I could never use as many of those credits as I have. This is a very attractive big benefit, and I understand why card issuers are doing it now, as they often have to take a "one size fits all" approach to the benefits of a particular card. Cardless has the potential to offer much more personalized rewards.
Likewise, let's say Cardless has a co-branded deal with an airline. Most cards offer the same benefits whether or not you have elite status. Imagine if we saw Cardless offering personalized benefits based on your status or relationship with this airline. This is all that Cardless could do much more easily than other issuers, thanks to the agile approach taken by Cardless.
Cardless is technology driven
While many companies claim technology is a goal, Cardless actually backs it. Cardless has an iOS app (an Android app will be available soon), and through the app you can request cards and manage your account.
As soon as you are approved, you will receive an instant virtual card number, so you can start shopping immediately. To me the user experience and cardless technology seem the most comparable to the Apple card.
Why businesses should want a co-branded credit card
We know how much loyalty programs have changed the course of the airline industry, and the same could happen for small businesses too with co-branded credit card agreements. The potential is endless:
Co-branded partners could earn money from the partnership itself, depending on how many people get the card and how much money they spend on it.
Beyond that, those with a co-branded credit card are better customers for that brand – on average, they spend more money and are more engaged.
It's easier for smaller brands to offer special benefits and experiences that can make cards worth buying and keeping
Thanks to Cardless's flexible approach, the benefits could be even more customizable than what we've seen in the industry so far
I've written in the past about how loyalty programs make consumers often act irrationally, so what business wouldn't want that? 😉
At the end of the line
Cardless is a new credit card issuer that has the potential to disrupt the consumer credit card space. The company wants to help smaller brands launch credit cards, while also approving more people than traditional card issuers have in the past. Cardless is essentially a reverse engineering of the process of building a credit card company.
For consumers, this is something to celebrate, as we've seen dozens of new credit cards launched for all kinds of small brands, with impressive rewards structures. Arguably it's even more exciting for small businesses where the concept of co-branded cards was previously unattainable. Launching a credit card opens up a world of possibilities, both for generating income and for increasing brand loyalty.