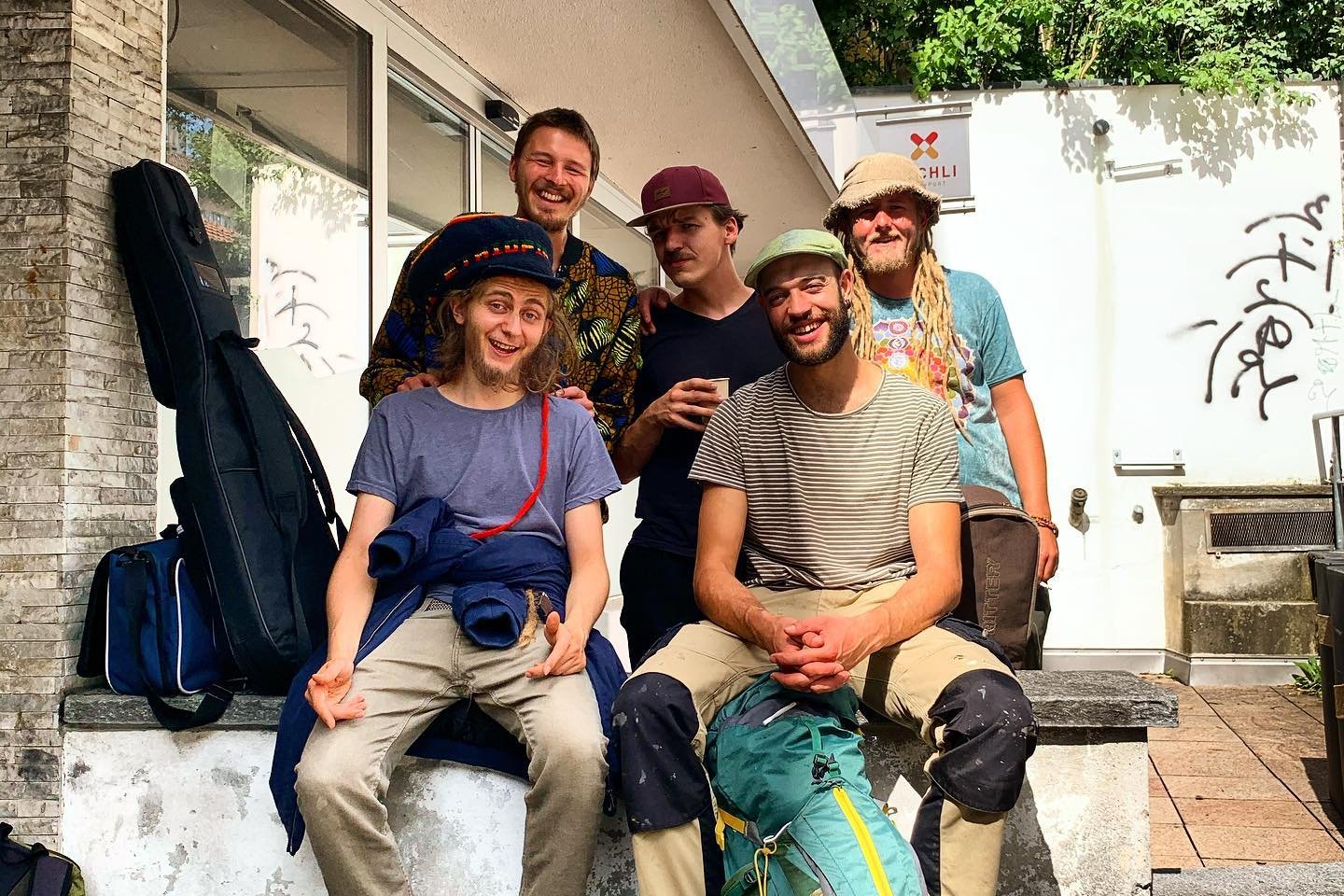 Swiss reggae band Lauwarm forced to stop performing after cultural appropriation claims
Swiss-based reggae band Lauwarm were forced to halt a recent performance after audience members complained they felt 'uncomfortable' because two of its white members wore dreadlocks and colorful clothes from Senegal and Gambia.
According to critics, "cultural appropriation" involved Lauwarm playing Jamaican reggae music, despite themselves never experiencing colonialism or racism.
The Times reported that the concert, which was being held in the Swiss city of Bern, was canceled by the organizer after several patrons complained that they felt "uncomfortable with the situation".
"The owners of the hall – the cultural place and restaurant "Brasserie Lorraine" – then decided, after discussion with the group, to cancel the concert. It all happened on July 18 and was picked up by several Swiss media," the publication writes.
The report notes that after a conversation with the band, the restaurant decided to cancel the concert and apologized to "everyone to whom the concert had caused bad feelings". The next day, he issued a statement stating "that band members or white people are not automatically racist."
In a Facebook post, The Brasserie reportedly released another statement expressing regret over what happened.
"We would like to apologize to anyone who felt bad about the concert. We failed to process it early enough and protect you. Our shortcomings in awareness and the reaction of many guests to the cancellation of the concert showed us once again that the subject matter is emotionally charged," they noted.
However, another report noted that Dominik Plumettaz, the band's leader and vocalist, said the band had performed several times since its inception a year ago, but had never received any complaints about the performance. appropriation.
"We were completely surprised. When we were playing, there was a good atmosphere," adding that during the break, the restaurant told them about the complaints.
"After that, we felt uncomfortable and decided to quit. Unfortunately, the critics did not come forward publicly and we were unable to have a conversation with them, which we regret," he said.
Rejecting accusations of cultural appropriation, Plumettaz also said he understood that "some are sensitive to this question, but music thrives on the mixing of cultures".
"It's important to us that we have this discussion – neutral and based on respect," he said.
"We treat all cultures with respect, but we also support the music we play, the way we look and the way we are," the band also wrote on their Instagram account.
The incident was also brought up for discussion by SWI Swiss Info, the international unit of the Swiss Broadcasting Corporation (SBC), which noted that in some quarters "cultural appropriation" would occur when members of a dominant culture, usually white, use elements of a minority culture that they had systematically suppressed, such as Africans or Native Americans.
"In addition to Native American carnival costumes, the wearing of dreadlocks by white people is a frequently cited example of cultural appropriation," the publication notes.
"The accusation of cultural appropriation in the music industry is old. Many white producers — and artists like Elvis — have made money from songs sung by black composers that were otherwise unknown. White rapper Eminem was also involved in the debate, as was British reggae band UB40, whose white and black members made their fortunes on pop versions of Jamaican classics," he added.
The issue has also become a topic of discussion on Swiss public television, with sociologist Henri-Michel Yéré of the University of Basel noting that "cultural appropriation" is also when a cultural aspect is played as a cliché, with no respect for history. of the minority in question.
Yéré also said that "in all societies where there are minorities who feel under pressure – culturally, financially, sexually – such questions will arise at some point", but that it was wrong to simply prohibit white-skinned people to wear dreadlocks, "because it can also be a gesture of solidarity".
"However, it is not just about a cultural exchange. You also have to be aware of the respective context and the associated power relations," he said.