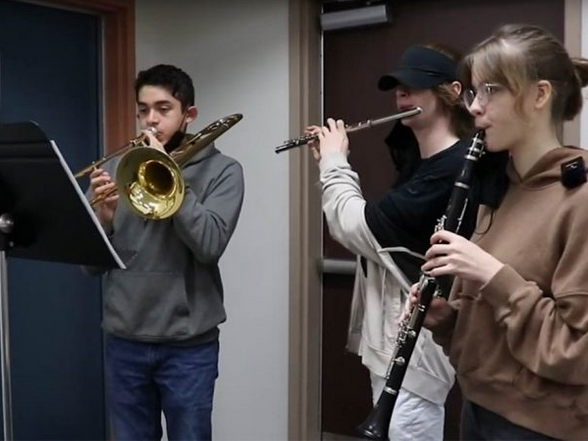 Recognized: Three Taft 7-12 High School Students Make History | New
Taft High students Kaylon Junger who plays clarinet as a junior, Dylan Rodriguez who plays trombone as a senior and Ryan Riggs who also plays flute as a senior, have been selected to compete in the All-State Symphonic Band and will perform this winter within this select group.
All-State is an honorary musical ensemble program administered by the Oregon Music Education Association (OMEA). According to the OMEA description, "It is an extremely rewarding experience for students to come together with other motivated student musicians from across Oregon and have the privilege of rehearsing and performing with conductors. renowned guest orchestra. "
In order for students to be part of the All-State group, they must go through an audition selection and placement process. Hearing filtering is "blind" because the judges do not know the name of the student or information about the school. Selectors listen to each track and assign a score from 1 to 100. They listen to the following: note accuracy / pitch, rhythmic accuracy, sound quality, articulation, dynamics, style and phrasing. Once the auditions are graded, each student obtains an overall grade and is ranked.
Collin Stegner, music teacher at Taft 7-12, is proud of these students and said: "Some of the benefits of this achievement include experiencing music at a very high level with some of the most amazing music teachers in the country. . It will teach them what it is like to be a professional musician where you have very little time to deliver an amazing performance. When it comes to life lessons, it teaches them to have more self-discipline and that hard work can give you unforgettable experiences in life.
The three students and the All-State Band will perform in Eugene, Ore., January 13-16, 2022. See https://www.oregonmusic.org/ for more information on purchasing tickets.