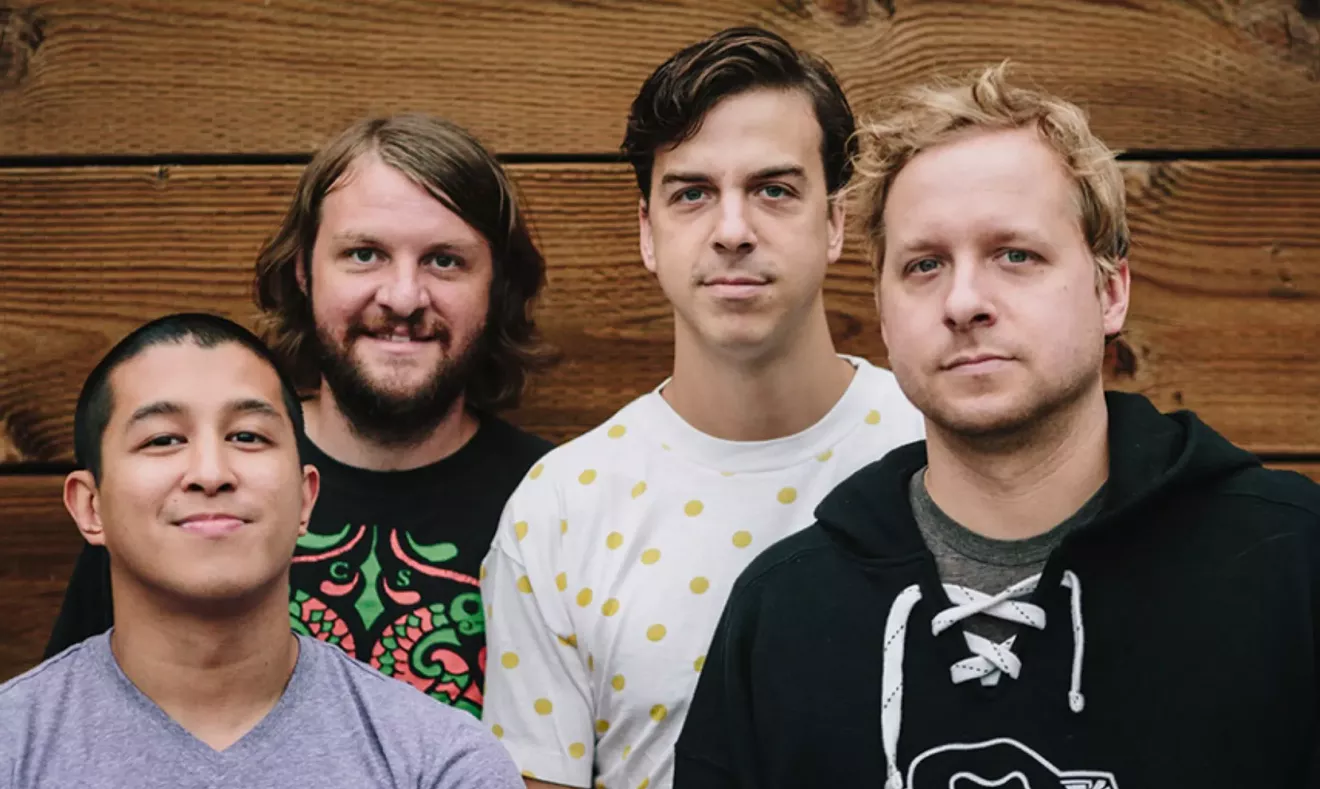 Passafire returns to Savannah | Music | Savannah News, Events, Restaurants, Music
When former SCAD students Ted Bowne and Nick Kubley formed Passafire in 2003, they didn't expect to be more than two friends jamming. Today, almost 20 years later, they are a nationally recognized reggae-rock sensation with a few major accolades under their belt.
Bowne and Kubley's musical adventure began when they met through mutual friends while they were students at SCAD.
"Nick and I met at SCAD and found out we were both into reggae," Bowne said. "We started jamming in Nick's apartment and the idea of ​​forming a band started to float, but we didn't know which direction we wanted to go. It was funny because we both discovered this band 'John Brown's Body' at the same time, a reggae and dub band from upstate New York. We listened to a few of their albums and we were immediately like "yes, this is it, we need to start a reggae-rock band".
With "John Brown's Body" lighting their fuse, Passafire emerged and became a local favorite that quickly became a national touring act.
Their self-titled debut album was released in 2006 and was the culmination of four years of recording songs written during their time at SCAD.
According to Bowne, (singer and lead guitarist), the group, which includes drummer Nick Kubley, bassist and vocalist Will Kubley and keyboardist / guitarist Mike DeGuzman, keep their reggae-rock angle fresh by focusing on songwriting and the way the music is actually made.
"It's more about being eccentric with the music, paying attention to the musicality and being aware of making choices with music that are not normal," he said.
While many bands that mix reggae and rock go for relaxed vibes, Bowne says Passafire prefers a much more punchy, punk, and progressive version of reggae-rock.
"Our music isn't just reggae, it's a mix of a variety of different styles. We are not only influenced by reggae or reggae-rock, we are influenced by jam music, electronics, rock, metal, hip-hop … everything. We ended up in the reggae-rock genre because we play a lot of reggae grooves, but other than that we play a lot of different styles of music. It's no fun for us if we can't play the music we love.
Since its founding, Passafire has released seven full albums and toured with big names in the reggae-rock music industry: 311, Slightly Stoopid, The Wailers and Revolution. Their most recent album "Strata" was released on September 17th.
"The first three singles of 'Strata' were written and released before the pandemic. But the pandemic kind of stopped things, "Bowne said. "We're all scattered across the country now, so when the pandemic hit we all went back to our bases. When we were able to get together, we wrote and recorded the last seven songs on the album in one week. We are delighted to be able to tour and play our old and new jams again. It is the tour and the sharing of our music that brings our group to life.
Bowne said he was also anxious to return to the city where it all began for him. "This will actually be the first time that we can perform in a venue in Savannah that allows all ages. We can't wait to be able to play for the Savannah community and the fact that other SCAD students can attend is even cooler. We are ready to bring the good vibes.
Passafire is Friday, October 1 at 7 p.m. Tickets cost $ 20 and can be purchased by visiting ticketmaster.com