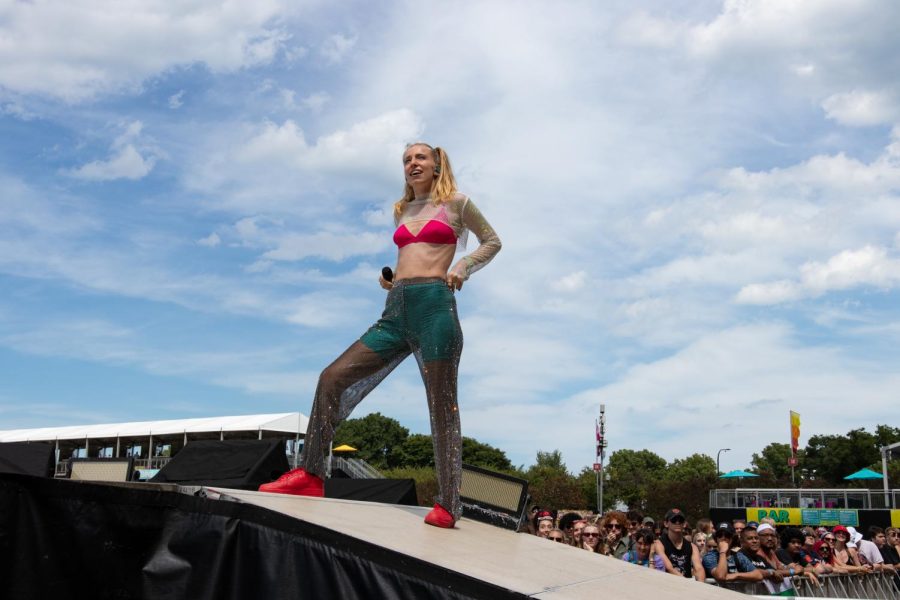 Lollapalooza returns to its metal and rock roots as Thursday's lineup included Metallica, The Wombats, Sam Fender and more – The Columbia Chronicle
It's that time of year again when nine stages are set up around Grant Park and Congress Plaza Drive is closed for Chicago's iconic music festival, Lollapalooza, with people coming from all over to watch nearly 170 musical acts. of different genres take over an epic, Long weekend.
This year's program was a bit of a surprise to frequent attendees, with several headliners coming from the rock genre compared to the lineups of the past decade. Although this year's lineup received mixed reviews on social media, Lollapalooza contestant Ally Ward had something to say about it.
"If you want to complain about this festival, don't come because it's an amazing time," Ward said.
Thursday's lineup tended to lean into different subgenres of rock and indie. The early acts on the north side of Grant Park consisted of indie rock band Last Dinosaurs, alternative rock musician Sam Fender, and alternative rock band Inhaler.
Shortly after, on the south stages of Grant Park, rising indie pop star Maude Latour and indie rock band The Wombats made an exciting return to Lollapalooza.
"I don't think we knew many, but we just found some good ones," Lollapalooza contestant Dawn Schwetz said, specifically pointing out Niko Rubio and Last Dinosaurs.
The day was not only for rock lovers, because the festival too welcomed a variety of artists to the T-Mobile scene. Rappers like Redveil, Pi'erre Bourne and Lil Baby gave rap fans something to cheer about as each of the sets were spread throughout the day.
The classic Perry Stage hosted an array of DJs and EDM artists who never failed to keep the energy high and entertain the crowd.
Hyperpop duo 100 gecs, consisting of Dylan Brady and 2018 Audio and Acoustic Arts graduate Laura Les, returned to Chicago with an entertaining performance involving acoustic guitars, slingshots and a cool yellow wizard's hat.
Metallica ended the night with nothing but the classics. Fans of all ages enjoyed the show and found the thrill in join mosh pits or just drink a Miller Lite at room temperature.
Fans listened to all their classics like "Enter Sandman", "Whiplash" and "Seek & Destroy", but of course Metallica had to wink at their new fans from the hit show "Stranger Things".
With Eddie Munson's iconic scene saving the world behind them, Metallica treated fans to a special performance of "Master of Puppets" to cap off day one of Lollapalooza.