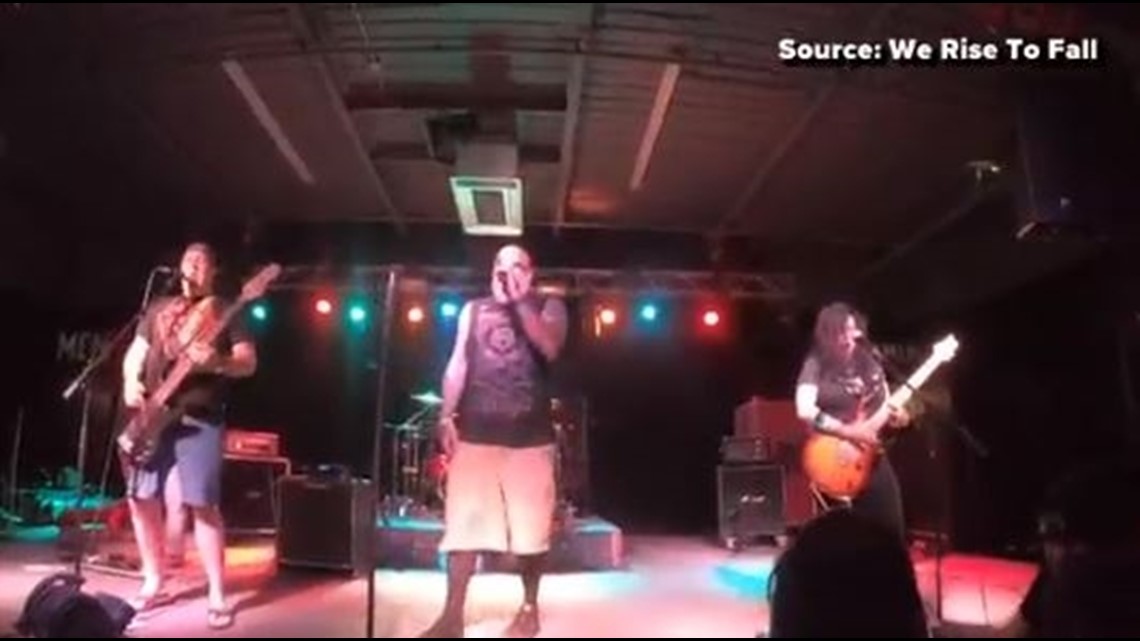 Local rock band for Carolina Music Awards honors.
"We Rise To Fall" awaits final voting results from the Carolina Music Awards as they could be called North Carolina's best rock band.
GREENSBORO, NC – Being in a local band is just the beginning. Being recognized takes time, talent and a bit of luck. A local group leaves nothing to chance. They're stepping out into the local music scene and going full steam ahead and it's paying off.
"I can't tell you how humbled and excited we were to learn that we were nominated for Best Rock Band at the Carolina Music Awards," singer Jeremy Roberts said.
His band We Rise To Fall is one of the few remaining in the statewide competition that pits the best regional bands against each other for ultimate bragging rights.
"The awards are very prestigious," Roberts continued, "The Carolina Music Awards were started by Roberta Flack and Randy Travis with the help of Darius Rucker, so we're thrilled to make it to the final."
He described his band as a hard rock band with a touch of metal and a bit of southern rock as well.
"We do ballads and some straight jams," Roberts said, "But we really don't want to be labeled. We want people to find something they like at all of our shows."
If you want to follow their path, you can go to the Carolina Music Awards website.