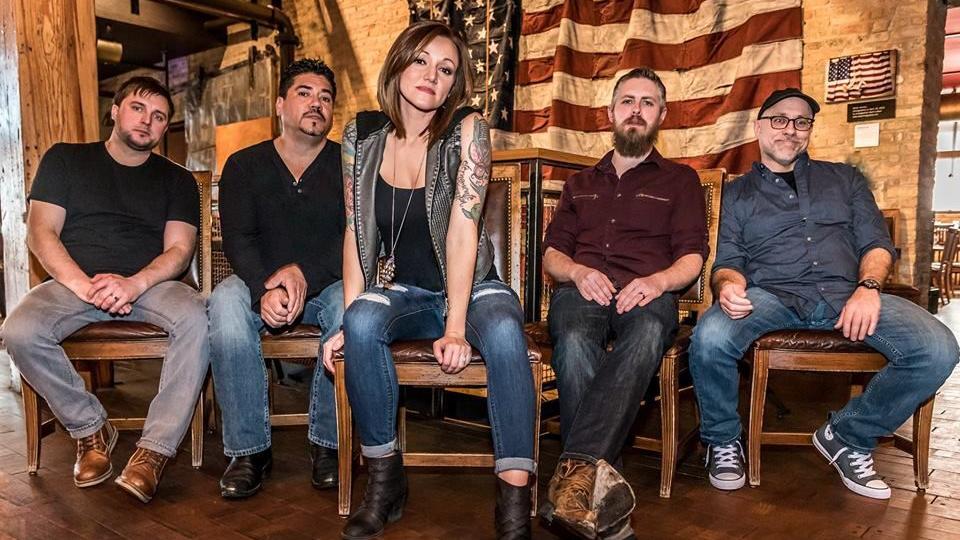 Lebanon's annual firefighters picnic takes place this weekend | Jefferson County Area
LEBANON – The 89th annual Lebanon Fire Brigade Picnic will take place from Friday July 23 to Sunday July 25 at the Lebanon Fire Brigade Park, R Highway County, Lebanon.
The festivities begin Friday with the softball and mixed volleyball tournaments, which will take place throughout the weekend. There will also be a beanbag tournament on Saturday.
To register, contact Kevin Muche at (920) 342-0626. Anyone interested in having a volleyball team can contact Kory Grudzinski at (920) 342-8083, while those interested in the softball tournament can contact Nic Demetropoulos at (920) 925-3316.
All weekend musical entertainment is free, with no cover charge for groups. Area companies helping to co-sponsor musical entertainment this year are Tietz Taxidermy, United Electric, Lebby's Pizza, United Country Badgerland Auctions and Realty-Kevin Raether, Klecker Heating and Air Conditioning, Greeb Excavating, United Septic & Drain, Chris Mallow -Thrivent Financial, Lyons Electric and River City Truck Repair. There will also be free shuttles from Watertown on Friday and Saturday evenings.
Friday night activities begin with baskets of fries served from 4:30 p.m. to 9 p.m. The music for "The Variations" will be on Friday evenings until 8pm.
The group "Dexter Road" will take to the main stage at 8 pm. Dexter Road is a six-piece country rock band from Horicon formed in 2012. They bring together years of musical experience and superb harmonies.
Their musical influences include Jason Aldean, Kenny Chesney, Lynyrd Skynyrd, Led Zepplin, Eagles, Jerry Reed, Blake Shelton, Johnny Cash, Toby Keith, Justin Moore, Eric Church, Zac Brown Band, Montgomery Gentry, Merle Haggard and Brantley Gilbert. They have performed at venues such as the Dodge County Fair and at the River Fest in Watertown.
Also on Friday night there will be a Rock River League Lebanon Whitetails baseball game against the Clyman Canners at 7 p.m.
The Lebanese Lions will host bingo again this year on Saturday, 1 p.m. to 3 p.m. Additionally, on Saturday, a free sweet corn roast will start at 2 p.m. and be served until it runs out. From 4 p.m., live music by Tim Castle Country Legend Tribute, from 4 p.m. to 8 p.m.
Five-piece rock / country group Rebel Grace makes a comeback appearance at the Lebanon Fire Brigade Picnic. This band will take to the main stage on Saturday at 8:30 p.m. and perform until 12:30 a.m.
This group was formed with the goal of bringing a mix of current country / rock hits and originals with an emphasis on high energy entertainment. This group is made up of some of Wisconsin's most renowned veteran musicians. Rebel Grace brings extensive experience, unique instrumentation, and varied tastes and interests.
Sunday activities will begin at 10 a.m. with an outdoor church service. Envelopes will be provided for the church offering, on which participants can designate the offering to go to their own local church or they can have their offering donated to a worthy cause designated by the fire department. You can also bring your own church envelope with the church name written on it and the fire department will send the offering to the congregation.
The picnic will serve a chicken and ham dinner from 11 a.m. to 12:30 p.m. or more. The menu includes Richard Doman's 'famous' cream or regular chicken, ham, mashed potatoes and gravy, vegetables, cucumber salad, fruit, rolls, milk, coffee and homemade desserts.
The helper is looking for donations of homemade desserts for dinner. To give dessert, bring it to the park on Sunday before 11 a.m. Those with questions regarding dinner can call (920) 285-7899. No presale tickets are available.
The Lebanon Band, in its 131st season, will perform from 1pm to 3pm and "Tony Rocker" will end the day with music with entertainment from 3pm to 6pm.
The Brooks (High School Baseball League) Lebanon Whitetails will host a baseball game against the YMCA-Pabst Farms Blue Angels at 6 p.m.
There will also be a raffle organized in conjunction with the Lebanon Fire Brigade Picnic. Tickets for the raffle can be purchased at Bank First businesses in Watertown, Lebanon, or from any member of the fire department before the picnic and at the head office booth during the picnic. Donations also to the Lebanese fire service can be made at the headquarters stand.
The free Watertown shuttle in Lebanon will run from 4 p.m. to 1 a.m. on Friday and Saturday. Buses will run every half hour from Watertown. Stops will be at the 4th Street parking lot, the 1st Street parking lot, as well as the corner of Main and Washington (Three Ducks Pub-Formerly Bubba's) streets in Watertown. The last call to the Lebanese fire park is at 12:15 a.m.
There will be burgers, cheeseburgers, hot dogs, kids, fries, onion rings, chicken strips, corndogs, beer, wine coolers, soda and water bottled, and the picnic will serve Lebby's pizza from Lebanon.
The Lebanese fire service auxiliary will have a craft beer stand offering 12 varieties of beer and wine.
The Lebanese fire service auxiliary will also offer activities for young people, including an obstacle course for young people on Saturday from 1 p.m. to 3 p.m. and Sunday from 2 p.m. to 4 p.m., as well as a meeting. with firefighters.
The Liban Luckies 4-H Club will operate the ice cream stand and games under the bandshell serving Schwan ice cream, root beer floats, supreme nachos, Tietz Family Farms popcorn, glowing necklaces, LED lights and offering old-fashioned carnival games including a fish pond, duck pond, dice roll, soda ring toss, beanbag toss and ping pong toss.
The annual picnic is a fundraiser for volunteer firefighters in Lebanon.
This year is the 90th year of service for the Lebanon fire service. The money raised is used for training costs, equipment purchases and expenses.
Volunteers are needed to help out at various booths during the picnic, including parking, burger stand, Sunday dinner, craft beer stand, softball stand, and head office booth. If anyone or organizations would like to volunteer, donate, or need more information, call (262) 751-5973. Picnic information is available at www.facebook.com/LebanonFiremansPicnic