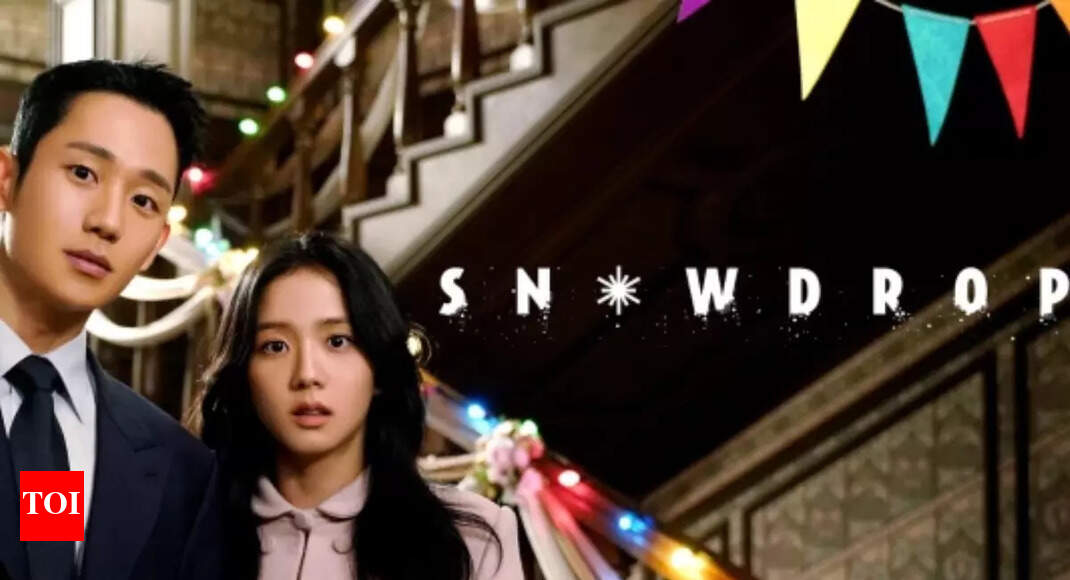 JTBC Responds to Jisoo and Jung Hae In's 'Snowdrop' Controversy Over 'Historical Inaccuracy'
BLACKPINK group member Jisoo made her acting debut with the highly anticipated Korean drama, 'Snowdrop' starring Jung Hae In. However, the new JTBC-backed period drama that premiered over the weekend sparked controversy after viewers took offense at "historical inaccuracy."
As the backlash over the dramatic content escalated, South Korean network JTBC released a new statement on Tuesday. It said, "This is JTBC's statement regarding the drama 'Snowdrop' controversy. Following the airing of 'Snowdrop', the controversy is not extinguished on the basis of false information, so we are issuing a statement.
He continued, "First of all, the background and motif of the significant incidents in 'Snowdrop' is the era of military rule. In this context, it contains a fictional story of the ruling party in collusion with the North Korean government to maintain authority. "Snowdrop" is a creative work that shows the personal stories of individuals who have been used and victimized by those in power. "
"There is no spy leading the democratization movement in" Snowdrop. "The male and female lead roles were not presented as participating in or leading the democratization movement in episodes 1 and 2, and they do not do so in any part of the future script. Most of the misunderstandings about the concerns of "distorting history" and "denigrating the democratization movement" criticized by many will be resolved by the advancement of the plot. Drama The drama includes the intention of the production team to hope that there is no repeat of an abnormal era in which individual freedom and happiness are oppressed by unjust power.

While we unfortunately cannot reveal much of the storyline prior to each episode, we ask that you keep an eye on the future development of the storyline. Additionally, in order to hear valuable opinions regarding JTBC content, we will listen to diverse voices by opening the portal site's real-time chat window and official viewer board. The main values ​​that JTBC strives for are freedom of content creation and independence of production. On this basis, JTBC will continue to fully contribute to the broadcasting of major programs, "he concluded.
Meanwhile, one of the three biggest sponsors of 'Snowdrop' reportedly canceled its sponsorship after many took to social media to express their unease and anger, saying: "It is inappropriate to use a song too. important for a scene featuring the National Security Planning Agency and a spy of history ".
A petition has been started and signed by around 300,000 people so far, also stating that romanticizing and portraying the male main character as a spy being mistaken for a pro-democracy figure is a gross distortion of history. He said there were in fact many innocent people who were tortured by the government by being mistaken for the spy.
Aside from the distortion of historical facts, the pilot episode which saw the character of Jisoo mistakenly save a spy against the pro-democracy movement, and even play a historically significant song used to symbolize the pro-democracy movement, n ' did not please viewers too well.