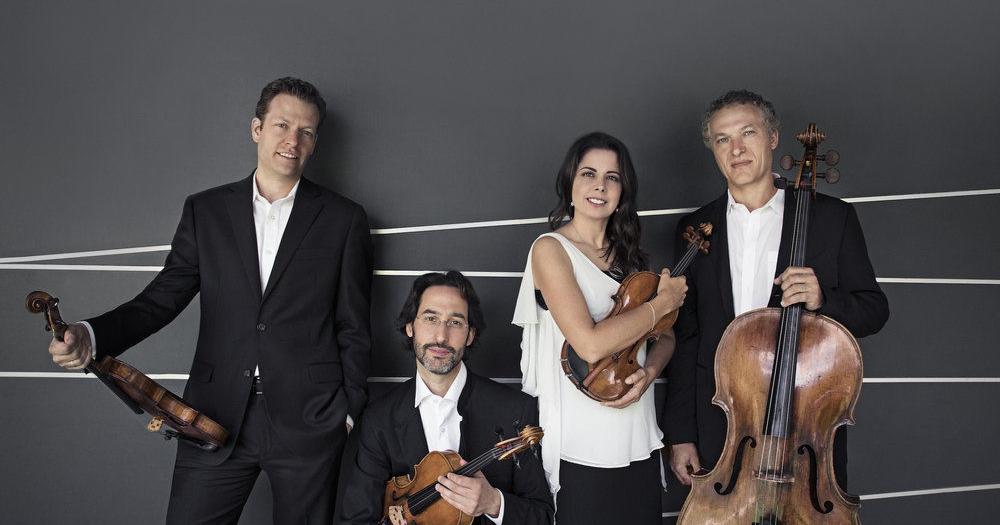 Grammy Award Winners 2017 and 2008 – The Pacifica Quartet to perform on January 6 | Community
Recognized for its virtuosity, exuberant performance style and often daring repertoire choices, over the past two decades the Pacifica Quartet has gained international recognition as one of the best chamber ensembles to perform today.
Named the Quartet in Residence at the Jacobs School of Music at Indiana University in March 2012, the Pacifica was previously the Quartet in Residence at the Metropolitan Museum of Art and received a Grammy Award for Best Chamber Music Performance.
In 2017, the Pacifica Quartet was appointed to lead the Center for Advanced Quartet Studies at the Aspen Music Festival and School.
Formed in 1994, the Pacifica Quartet quickly won top chamber music competitions, including the 1998 Naumburg Chamber Music Award. In 2002, the ensemble received the Cleveland Quartet Award from Chamber Music America and the CMS Two nomination from Lincoln. Center, and in 2006 received a prestigious Avery Fisher Career Fellowship.
Also in 2006, the Quartet featured on the cover of Gramophone and billed as one of "Five New Quartets You Should Know," the only American quartet to make the list. And in 2009, the Quartet was named "Ensemble of the Year" by Musical America.
The Pacifica Quartet has carved out a place for itself as a preeminent performer of string quartet cycles, harnessing the group's singular focus and incredible endurance to describe the development of each composer, often over the course of just a few days. T
The Quartet was widely praised for these cycles, with critics calling the concerts "brilliant", "astonishing", "captivating" and "breathtaking".
The Pacifica Quartet will return to the NCRD Performing Arts Center in Nehalem on Saturday January 8 at 7 p.m. ET. This will be their second participation in NCRD.