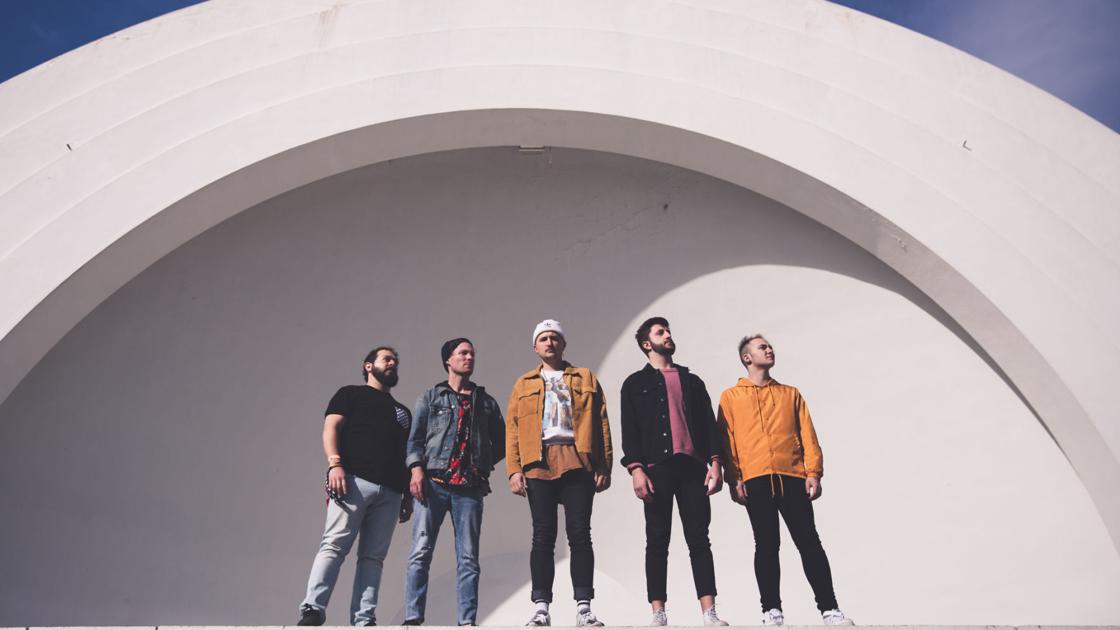 Former Sioux Cityan at the head of an independent group in Mile-High City | Weekend | Music
No one knows the full story of Neon the Bishop other than that he is a fallen clergyman who wears a liturgical headdress adorned with the letter N.
Oh, did we forget to mention that Neon's head is actually a skull?
"Neon's story is continuous," said Kendall James Wingert, a former Sioux Cityan. "Neon is currently on a trip which he refused to take when he was still alive."
Neon is also completely fictional.
He is the namesake and alter ego of Wingert's five-piece independent group.
Neon the Bishop's latest single, "Wasted City", will be available on neonthebishop.com on Sunday.
"We actually found the name of the band by accident," he said. "We were on an online group name generator and found two words that we liked. 'Neon' and 'Bishop'. We incorporated the two words by creating the character who was in a very dark place but wanted a Second chance."
Wingert knows a thing or two about second chances.
Growing up in Sioux City, he either wanted to be an NBA star like Kirk Hinrich or the sixth member of the Backstreet Boys.
"My mom really thought I had what it takes to be part of a boy group," Wingert said with a laugh. "I had different ideas."
More precisely, Wingert's musical taste was oriented more towards punk than towards pop.
Deciding to focus on his musical ambitions, he started leading local bands.
"All of my bands have followed a pattern," Wingert said. "They would start to attract an audience or receive praise. Then my insecurities would come out or my pride would get the better of me."
After attending Western Iowa Tech Community College for a year, he continued his education at Ozark Christian College in Joplin, Missouri.
Eventually, Wingert and his wife Elizabeth moved to the Denver area, where they are raising their 5-year-old daughter Jupiter.
"Denver has a great local music scene," he recalls. "Guitarists Carlos Hernandez and Mario DiBartolomeo, bassist Stephen Morrison and drummer Erik Johnson started jamming together a few years ago."
Wingert said it was great to play music again.
"The difference is that as a band we connect beyond the music," he explained. "It was different this time. It was really special."
It was at this time that Neon the Bishop was born.
Since then, Wingert's band has performed shows around Denver and released singles like "Ignite", "Going the Distance" and "A Death Full of Life".
Indeed, Neon the Bishop sounds comparable to Twenty-One Pilots while Wingert's thunderous voice is comparable to that of Queen's Freddie Mercury.
At the height of the pandemic, Wingert and his group focused on writing music, adding more chapters to the story of the afterlife of Neon the Bishop.
"Neon is supposed to inspire and encourage people in the darkest places," he said.
The Fallen Bishop also shines a light on the prospect of second chances, which resonates with Wingert.
"There were times when I was my own worst enemy," he admitted. "I'm a little older and a little wiser, but I'm still living my dream."