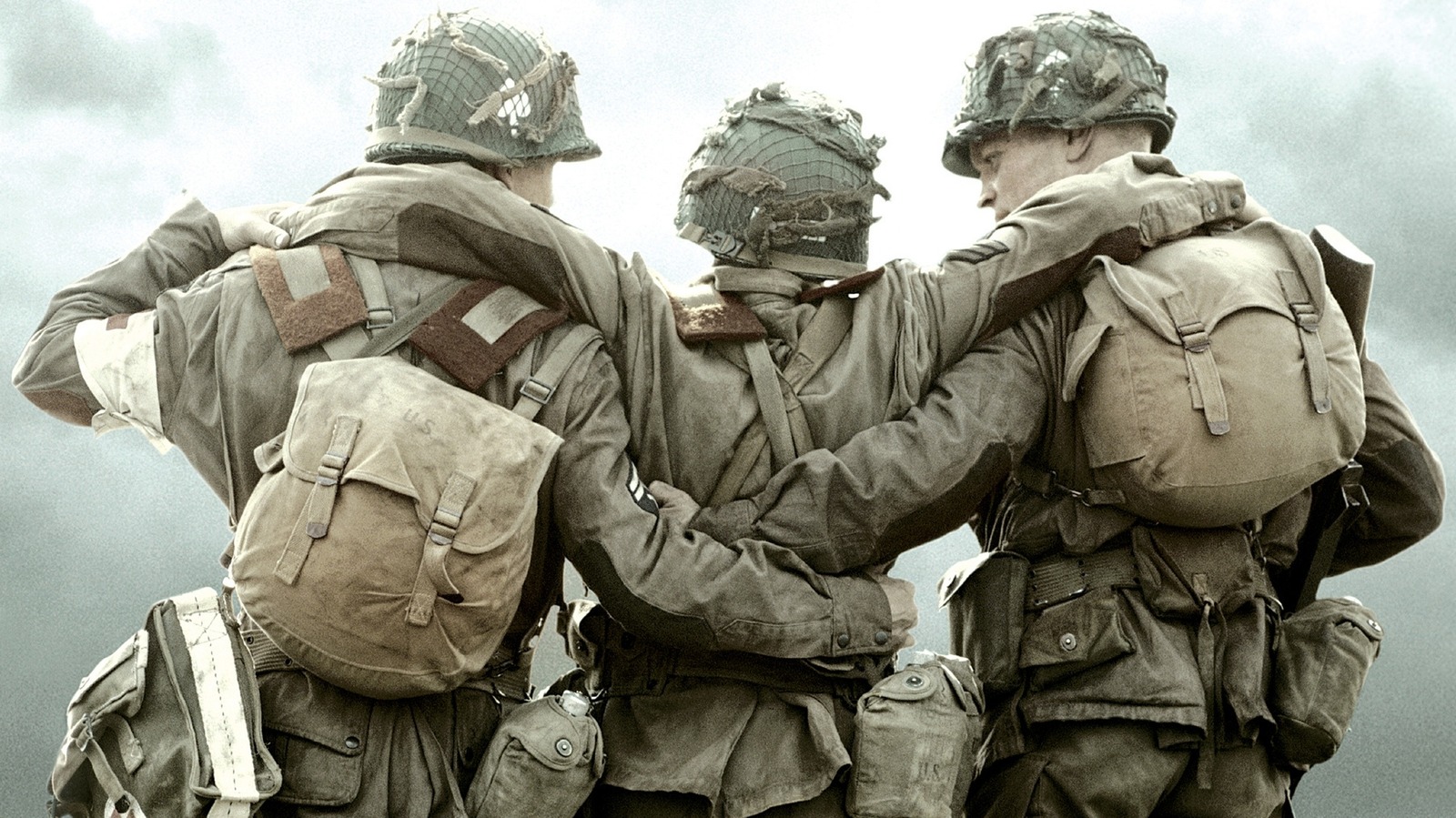 Every Main Band Of Brothers Character Ranked From Worst To Best
"Band of Brothers" spawned up-and-coming filmmakers. Future director Dexter Fletcher has a series regular role as a staff sergeant. John Martin. Fletcher later co-starred in the Guy Ritchie films "Lock, Stock, and Two Smoking Barrels" and "Layer Cake" before beginning his directing career. He went on to direct the British crime thriller 'Wild Bill', the inspirational sports film 'Eddie the Eagle' and the masterful Elton John biopic 'Rocketman'. There's a seriousness and ingenuity to Fletcher's movies, so maybe he learned a thing or two while working on one of the greatest HBO miniseries ever made.
Martin is a bit of a loner, but given his situation, that's certainly understandable. Martin acknowledges that as a staff sergeant, he is bound to be given onerous duties and he is not particularly optimistic about his promotion. He eloquently explains the difference between being "hurt" and being "hurt" in a conversation with Muck, Alex Penkala (Tim Matthews), Ken Webb (Jordan Frieda) and George Luz (Rick Gomez).
Although Martin mostly keeps to himself, he does share some interesting interactions with Perconte. They have some playful jokes. Perconte tells Martin that "If you had a class or a style like me, someone might have mistaken you for someone." It goes to show that even an antisocial character like Martin needs a sparring partner. It could have used more screen time, so it ranks near the middle of the list.