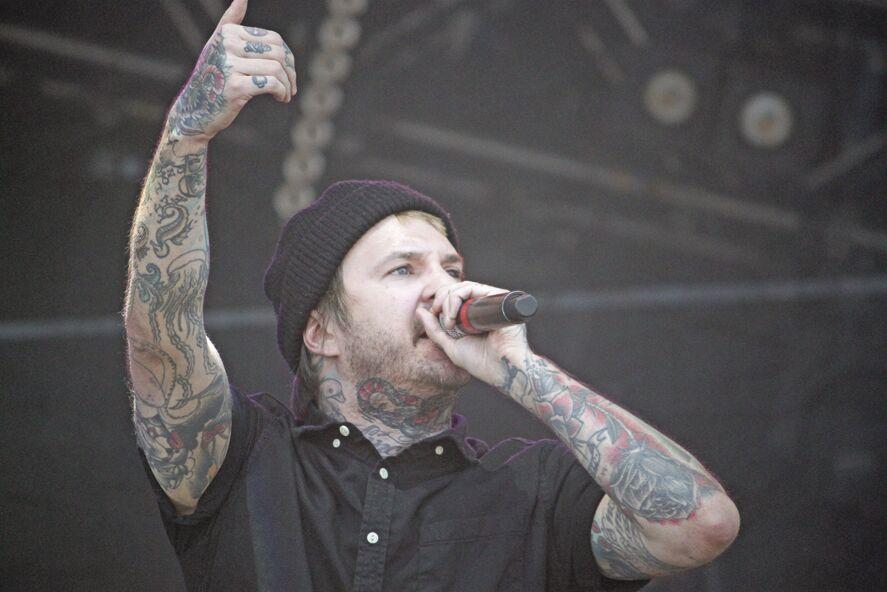 Blue Ridge Rock Festival Draws Tens of Thousands of People to Pittsylvania County | New
BLAIRS, Virginia – The Blue Ridge Rock Festival has become the most attended event in the history of Pittsylvania County.
Forty thousand people came to the Blue Ridge Amphitheater today to see artists such as Rob Zombie, Five Finger Death Punch, Shinedown, Megadeth, Ludacris, Lil Jon and T-Pain.
"We couldn't be happier to have this happening in our area," said Danville City Councilor James Buckner, who attended the festival as a fan. "It's a good thing for Danville and Pittsylvania County."
Buckner was very happy to see The Offspring, Suicidal Tendencies, Corrosion of Conformity and Body Count perform live.
"We're really excited that things like this are happening here, and it will only get bigger and better," Buckner said. "There are 40,000 people here, Danville's population is 42,000. It's huge. Either way, it's huge."
In five years as the owner of a nightclub in Danville, Buckner has put on over 2,000 shows. Blue Ridge Rock Fest is the kind of music event he's always dreamed of.
"There are so many great bands, it's like all my life I've dreamed of seeing these shows closer to home," Buckner said. "It's just a dream come true for so many people in and around Danville. We love that stuff and we're so happy he's here."
Although the Blue Ridge Amphitheater is located in Pittsylvania County, Buckner said the effects of the festival are being felt within the city limits.
"We see a lot of people staying in our hotels, eating in our restaurants," he commented. "We absolutely love him."
Buckner also praised Purpose Driven Events, the entertainment company responsible for the festival, and the Pittsylvania County Trustees for making the festival a success.
"The promoters who put this in place have done an amazing job," Buckner said. "The county has also done an amazing job of putting it all together and finally putting all the pieces of the puzzle together."
Single Source, a hemp brand based in Burlington, North Carolina, was the main sponsor of the Blue Ridge Rock Fest.
"This is my first time sponsoring a music festival, and it has been an amazing experience," said Ryan Todd, owner of the company. "It was an amazing experience for us. We met a lot of amazing people. It's a lot of fun."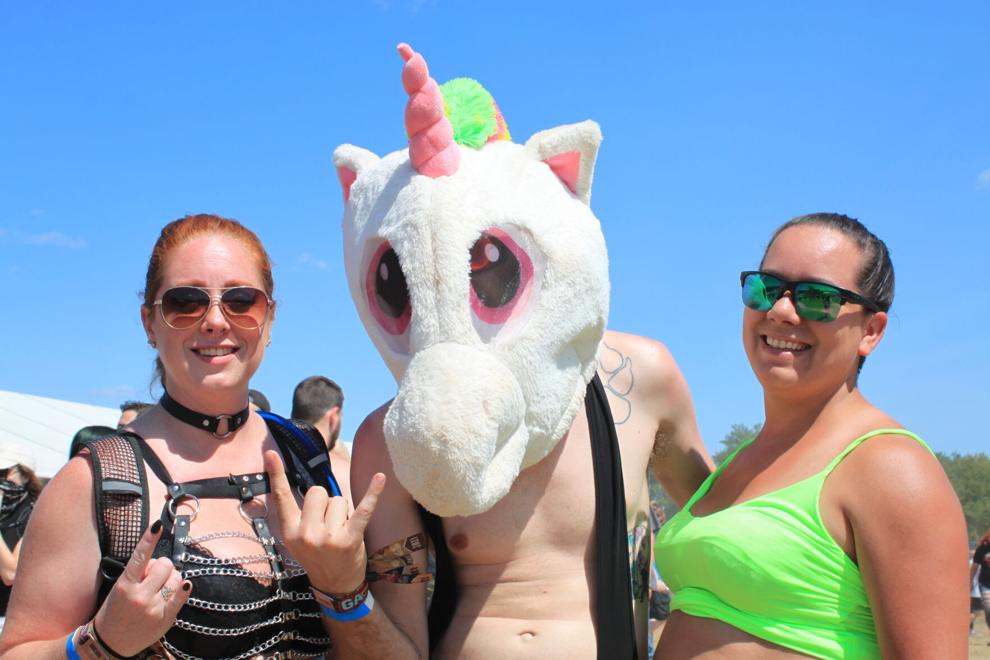 Before festival-goers arrived, however, many said they waited in traffic on US Highway 29 until seven a.m. Thursday.
Participants drove through the small community of Blairs from 24 states to Colorado, Arizona, Texas, Vermont and Minnesota. Others have come from as far away as England and Australia to see their favorite rock bands live, many of whom hadn't given concerts in years.
"The place is cool, I like it a lot," said Joe Scaruzzi of Baltimore, Maryland. "The place is huge."
Scaruzzi was very excited to see Beartooth play live.
"The shuttle system is a bit wacky, however," he said.
Some festival-goers told reporters they had waited over an hour for a shuttle to take them to the amphitheater from campsites and parking lots to Chatham.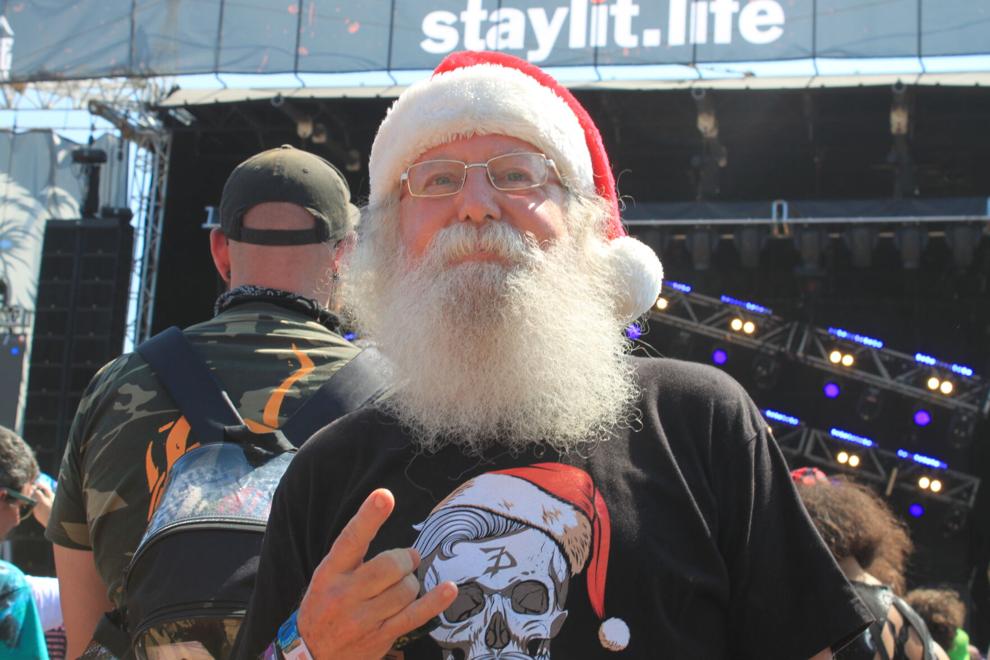 "This is a shitty show," said Chad Austin of Winston-Salem. "I don't like that we paid for a parking space that we couldn't use."
Although the site has oversold parking spaces and campsites, Austin said it expects a few hiccups from a budding entertainment company hosting its first-ever full-scale event.
"It's not as organized as it could be, but it's a good time," he said. "The music is great."
Sarah Holdre from Roanoke attended the Blue Ridge Rock Fest in 2019 and 2018 when it was held in Appomattox County. After arriving in Blairs for her third festival, she also voiced complaints about the shuttle service and parking.
"It was a disaster," Holdre said. "They don't have parking. We got stranded and they charged us to take a shuttle which was supposed to be free."
Although she was impressed with the lineup, Holdre said she didn't feel like continuing her tradition at Blue Ridge Amphitheater.
"We're going to give him two or three years before we come back," she said. "Once they figure out the parking and transportation it will be great."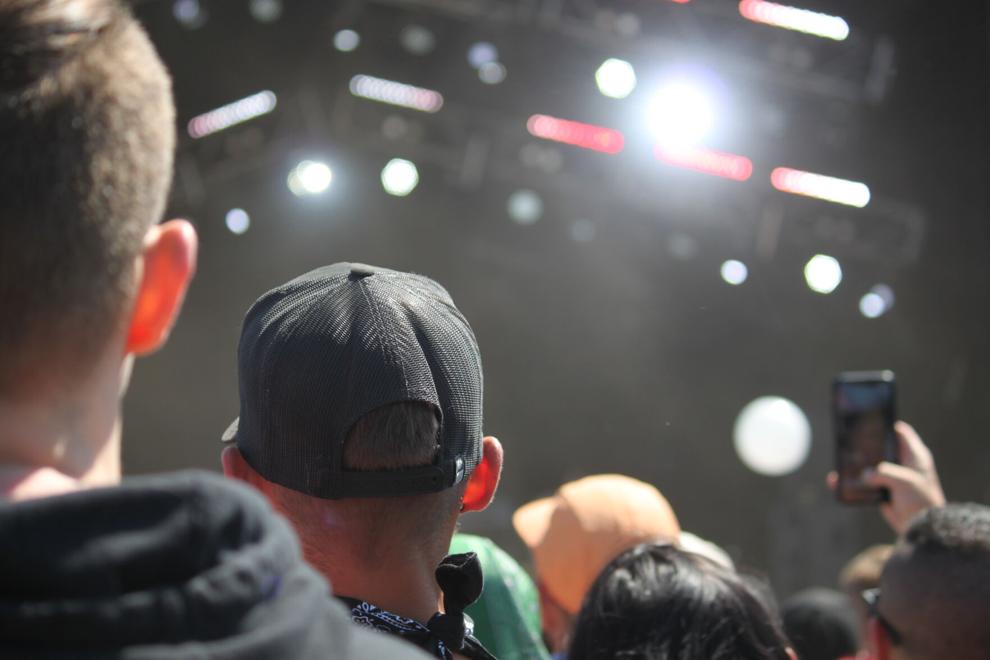 Heaven Temple was very happy to see Two Sides of Me, a rock band based in Temple's hometown of Bedford. She had nothing but good things to say about her first music festival.
"It's awesome," Temple said. "I don't care about anything."
Temple added that the craziest thing she had seen at the festival was a man in a taco suit making a barrel stand.
"I love the people here," said Adreanna Igel of Chesapeake, who made the four-hour trip for her very first concert. "I feel like I can trust everyone here. I would let anyone hold my glass."
Blue Ridge Rock Fest continues tomorrow and Sunday. The road closures will remain in effect until Monday.
For the full story, read the September 15 edition of Star-Tribune.