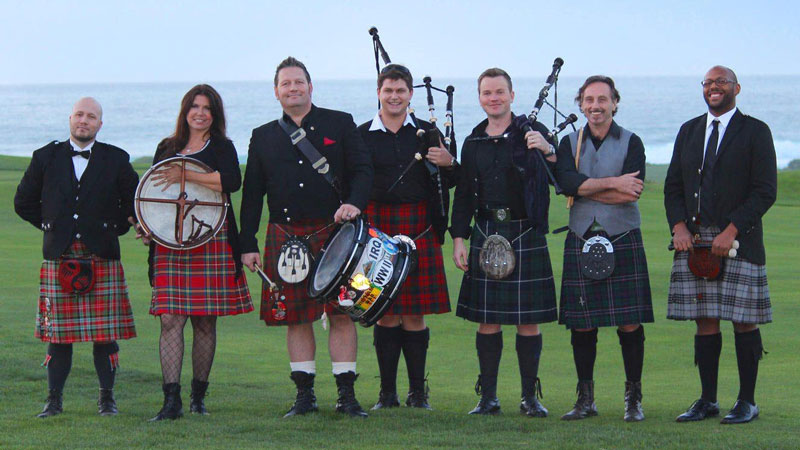 American Rogues return to the Milton Theater on December 5
The American Rogues are a different group. Their sound is unique, their instruments are unusual and their energy is out of this world! The only way to really know what they sound like is to hear them at 2 p.m. on Sunday, December 5 at the Milton Theater.
This American-Canadian group is a cross between the 78th Fraser Pipe Band, Wolfstone, Afro Celt Sound System, Trans-Siberian Orchestra, the Waterboys and other unique groups. The American Rogues provide both highly refined instrumentals that only elite musicians can perform and catchy songs that make crowds sing, laugh and cry. Known for their musical talent, quick wit, captivating storytelling, and gripping spectacle, the American Rogues are masters at creating an immediate connection with an audience that can't sit still. Their epic, multi-instrumental sound cuts across the musical landscape to include jigs, reels, hornpipes, ballads, originals, covers, soundtracks, patriotic and military music, Irish foot-stompers and more. .
Tickets are available online at MiltonTheater.com or by calling the box office at 302-684-3038.
The Milton Theater is located at 110 Union Street in Milton. Email [email protected] and follow online on Facebook @miltontheatreshows, Instagram @miltontheatre.